How to attach static (existing) files in a mail merge using pdfMachine merge
1. Open up pdfMachine merge, find the profile.
2. Go to the 'attachments' tab on the profile.
3. Click the 'add static file' button.
4. Click file selection icon or type in the full path of the file. Any file that is a valid email attachment can be selected.
Each email will have the files Jan_Catalog.pdf and TX101.jpg attached.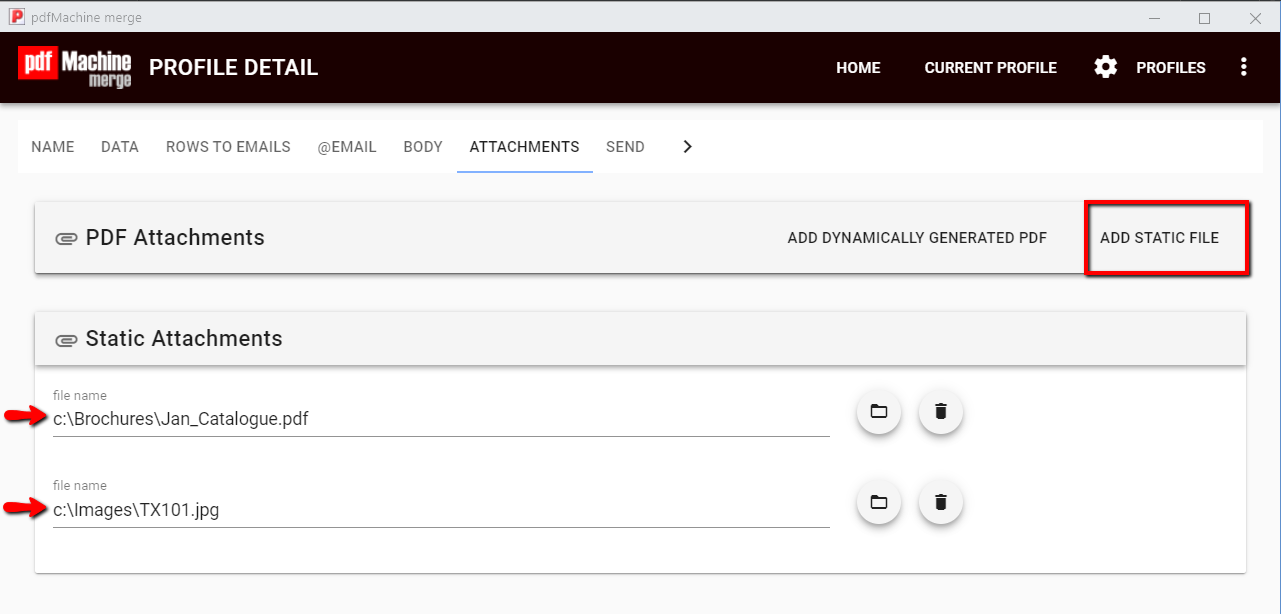 Need a different attachment for each email?
Read here to see how to attach a different file to each email.